From Humble Beginnings
A Dream Becomes a Reality Community
The Palouse Ice Rink opened in 2002 and provided local communities a friendly atmosphere where children and adults can participate in a wide range of ice related recreational activities. The initial rink was intended as a temporary facility to establish whether enough demand existed on the Palouse for one to operate successfully. After 20 seasons and thousands of smiles later, the PIR Board was able to build a permanent structure rink in 2022.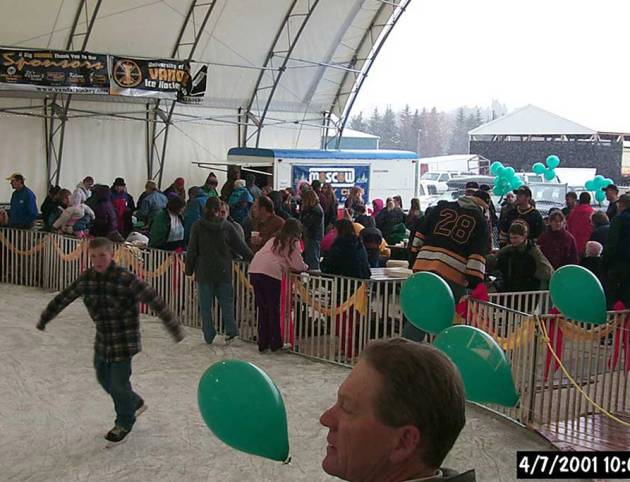 THANK You
Bill and Donna Parks
Bill and Donna Parks sold PIR the former NRS building at a significantly reduced price. With the $1 million Hamilton Fund and additional generous donations, PIR was able to transform the building into a full-size ice rink that opened December 2022. Thank you to all of our private and business donors who helped raise additional funds for this amazing project!
Paterons Served Each Week
The Palouse Ice Rink have thousands of individuals utilize the facility each week. We are proud to be part of this wonderful community.
Each year we rent over two thousand sets of skates to individuals who come for public skate. 
Come on in!
We are more than just an ice rink
Stay Healthy
From adult hockey to public skate the Palouse Ice Rink provides a number of healthy activites to participate in during the winter months.
Make New Friends
Come and make new friends in the community. Playing a team sports like curling and women's hockey or learning to skate is a great way to meet individuals in our area.